Whether you're trying to sell your first book or your fortieth, the road to publication is never an easy one to navigate. Let Liberty States Fiction Writers guide your way. A multi-genre organization, the Liberty States Fiction Writers is dedicated to the education and support of all fiction writers. We provide workshops, networking events and promotional opportunities to aid both published and yet-to-be published writers.
Welcome to the Liberty States Fiction Writers!
SATURDAY, MAY 14, 2016
He Said…She Said…And Other Elements of Effective Dialogue:
By Caridad Pineiro 
You've started your book. You have the basic idea of what you plan to write (genre and length) and understand the conflict with which your characters will deal.  But to be intriguing, your characters not only need that internal conflict to resolve, but dialogue that fits them and moves your story along.  Multi-published and award winning author Caridad Pineiro discusses the elements of both verbal and non-verbal communication in an engaging and fascinating discussion on how real people communicate and how to translate that into effective dialogue in your work.
---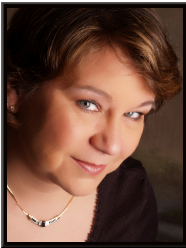 ABOUT CARIDAD PINEIRO
NY Times and USA Today Bestseller Caridad Pineiro is the author of nearly 50 novels/novellas and has sold over one million books worldwide. Caridad writes romantic suspense, military romance, contemporary romance, paranormal romance, and vampire suspense. Caridad is also a Jersey Girl who loves to travel, cook, & spend time with family & friends. Caridad writes dark and sexy novels and novellas for those who live to love on the edge. Her sweet, but still naughty side, Charity Pineiro, writes contemporary romances packed with emotion and humor. For more information on Caridad/Charity, please visit www.caridad.com.
---
The meeting will be followed by roundtable session: Brainstorming for our next Get to the End Challenge.
---
Have Questions? Click here to contact us.
---
Author Spotlights
If you are an LSF Writers member with an upcoming release and would like to be a featured author, please e-mail us using the contact form in the Members Only section.
New Releases
As a reminder, if you are a LSF Writer Member and have a 2014 and/or 2015 release, please send your cover and a short book blurb to contact@lsfwriters.com. If you are a Published Author, please send your photo and a short bio to contact@lsfwriters.com so we may prepare our 2015 Author Spotlights.
The Liberty States Fiction Writers welcome pre-published writers at all levels as well as e-published, small press and traditionally published authors.