Whether you're trying to sell your first book or your fortieth, the road to publication is never an easy one to navigate. Let Liberty States Fiction Writers guide your way. A multi-genre organization, the Liberty States Fiction Writers is dedicated to the education and support of all fiction writers. We provide workshops, networking events and promotional opportunities to aid both published and yet-to-be published writers.
Welcome to the Liberty States Fiction Writers!
SATURDAY, JUNE 11, 2016
Branding: What is it? Why do I need it?
By Paige Matthews 
The workshop will discuss why it is important to establish your author brand and how to incorporate it across your novels, social media and marketing platforms. We will also touch on ideas on how to expand your brand and ways to market without going crazy.
---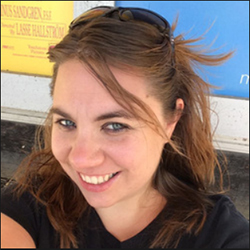 ABOUT PAIGE MATTHEWS
Paige is the marketing director at Raven Seduction Press, an independent publisher company  run by a team of authors and publishers with years of experience, taking romance and erotica to the next level. Paige is also a graduate from Western Connecticut State University with BA in English: Comparative Literature and MA in English: Professional Writing.  Paige Matthews resides in Western Connecticut with her husband, two children, and dog. When she is not balancing work, school, and family, she can be found writing her next sexy novel or reading some. A lover of literature and an avid hockey fan, she is usually glued to the TV watching the Rangers or writing about sexy dominant players. She enjoys relaxing with some rock music and an adult beverage!
---
The meeting will be followed by roundtable session: Brainstorming for our next Get to the End Challenge.
---
Have Questions? Click here to contact us.
---
Author Spotlights
If you are an LSF Writers member with an upcoming release and would like to be a featured author, please e-mail us using the contact form in the Members Only section.
New Releases
As a reminder, if you are a LSF Writer Member and have a 2014 and/or 2015 release, please send your cover and a short book blurb to contact@lsfwriters.com. If you are a Published Author, please send your photo and a short bio to contact@lsfwriters.com so we may prepare our 2015 Author Spotlights.
The Liberty States Fiction Writers welcome pre-published writers at all levels as well as e-published, small press and traditionally published authors.