Whether you're trying to sell your first book or your fortieth, the road to publication is never an easy one to navigate. Let Liberty States Fiction Writers guide your way. A multi-genre organization, the Liberty States Fiction Writers is dedicated to the education and support of all fiction writers. We provide workshops, networking events and promotional opportunities to aid both published and yet-to-be published writers.
Welcome to the Liberty States Fiction Writers!
---
June 10 Meeting
Using Social Media Marketing and Newsletters
to Build Your Brand and Sell More Books
By Jenn Nixon
Join Jenn Nixon to learn how you can utilize social media and cross promotion platforms like Facebook, Twitter, Goodreads, Thunderclap, and more to build your brand with thousands of readers and increase book sales. Jenn will explain how to connect various social media platforms as well as how to best use newsletters to help you reach the top 100 on Amazon's bestseller genre list.
Completely new to social media? Not a problem. With Jenn's advice and instruction, you will soon be expanding your social media presence. Already have experience? Great! Share your tips and tricks of the trade with your fellow members so we can help every author achieve their dreams of hitting that elusive bestseller list!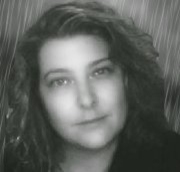 About Jenn Nixon: Jenn's love of writing started the year she received her first diary and Nancy Drew novel. Throughout her teenage years, she kept a diary of her personal thoughts and feelings but graduated from Nancy Drew to other mystery suspense novels. Jenn often adds a thriller and suspense element to anything she writes be it Romance, Science Fiction, or Fantasy. When not writing, Jenn spends her time reading, observing pop culture, playing with her two dogs, and working on various charitable projects in her home state of New Jersey. You can find out more about Jenn at http://www.jennnixon.com/.
Brown Bag Discussion
Following our monthly Featured Speaker presentation we will have Brown Bag discussion workshops. On alternating month we will discuss topics related to craft, technology for writers, social media, the state of the publishing world, and/or critique sessions where writers can get input on their works in progress. For critique sessions, please bring five (5) copies of the work you wish to be critiqued.
This month (June) we will have a critique session after the workshop. If you wish to have your work critiqued, please bring 5 copies of 5 pages to share with your fellow members.
---
Author Spotlights
If you are an LSF Writers member with an upcoming release and would like to be a featured author, please e-mail us using the contact form in the Members Only section.
New Releases
As a reminder, if you are a LSF Writer Member and have a new release, please send your cover and a short book blurb to contact@lsfwriters.com. If you are a Published Author, please send your photo and a short bio to contact@lsfwriters.com so we may prepare our 2017 Author Spotlights.
The Liberty States Fiction Writers welcome pre-published writers at all levels as well as e-published, small press and traditionally published authors.