Whether you're trying to sell your first book or your fortieth, the road to publication is never an easy one to navigate. Let Liberty States Fiction Writers guide your way. A multi-genre organization, the Liberty States Fiction Writers is dedicated to the education and support of all fiction writers. We provide workshops, networking events and promotional opportunities to aid both published and yet-to-be published writers.

Welcome to the Liberty States
Fiction Writers!
May 10 Meeting
The May 10 meeting will be held at the Jamesburg Senior Center, 139 Stevens Ave., Jamesburg, New Jersey.
**Please note: This meeting is for members of Liberty States & Sisters-in-Crime only.
No registration for the meeting is required; catered lunch available for $15 via check by April 30 (see additional information below for details).
Liberty States Fiction Writers and Sisters-in-Crime present
INVESTIGATION: COLLABORATION
"If you are want to go fast, go alone. If you want to go far, go together"
– African proverb
Join Liberty States Fiction Writers and Sisters in Crime-NJ for a day of collaboration!
Writers often lead a solitary work life. In reality, we don't toil within a vacuum.
What fun would that be?
Whether with an agent, editor, publisher, readers, experts, resources or fellow authors, collaboration in a writer's life is everywhere. It's necessary for research, for feedback and for revision.
Join us for a day of Investigation: Collaboration!
We have a great day planned, so read below for agenda and details!
CHECK IN: Begins at 9:30 am
MORNING SESSION: 10 am – 12:15 pm

THE ART OF INVESTIGATION & COLLABORATION
Spend the morning with Private Investigator, Computer Forensics Examiner, Computer Hacking Forensics Investigator, and Cyber Intelligence Investigator Jeffrey Barbieri. Jeffrey will discuss collaboration within the realm of private investigation and network security. Private investigators and computer forensics examiners work with a myriad of resources: local and federal law enforcement, IT experts, medical professionals and a host of others. As writers, even though we work by ourselves we are never alone – especially online.
How does a PI collaborate with these resources to achieve their goal? How do they get the job done? What are the ins and outs of private investigation? How does a person become a PI? What do writers need to know about private investigation, PIs and computer security/forensics that is necessary for accuracy in our work? How can we keep safe online and protect ourselves?
Jeffrey will address these questions with an emphasis on computer and internet security in the first part of our day of Investigation: Collaboration. The information he'll be presenting is all new and updated for 2014. Bad guys are always dreaming up new and unusual ways to cause online havoc, and Jeffrey will tell you how to prevent them from causing mayhem in yours.
Come armed with your questions. Now's the time to get as much information for your next manuscript from a veteran PI and expert in computer/online security!
LUNCH & BOOK SALES/AUTOGRAPHING: (12:30-1:15)
You have the option of purchasing a scrumptious catered lunch, available for $15.
Checks are due no later than April 30, 2014.
Please make your checks out to: Liberty States Fiction Writers and send to:
Liberty States Fiction Writers, 
PO Box 2914
, Westfield, NJ 07090
If you choose not to purchase lunch, please be sure to brown bag your own.
During lunch our afternoon panel of SIX authors will be selling and signing their books!
AFTERNOON: 1:15-2:30
INVESTIGATING COLLABORATIVE FICTION: PANEL
Neil Gaiman & Terry Pratchett
Sherrilyn Kenyon & Dianna Love
Douglas Preston & Lincoln Child
Holly Black & Cassandra Clare
Jennifer Crusie & Bob Mayer
Janet Evanovich & Lee Goldberg
Stephen King & Peter Straub
James Patterson & many
What do these famous names all have in common? Collaboration!
Collaborative writing teams are everywhere: screenwriters, television writers, song writers, comic book scribes and fiction writers – including our very own members in Liberty States Fiction Writers and Sisters in Crime!
Join Liberty States members Melinda Leigh & Rayna Vause, K.M. Fawcett & Cathy Tully, and SinC members Joanne Vogel & Christina Ward (writing as J.C.Vogard) as they discuss – and take questions – about working collaboratively and writing as a team.
Among the topics:
Why write as a team? What are the advantages/disadvantages? How, exactly, does writing as a team work? How is the process divvied up (outlining, chapters, characters, etc.)? Does partnership increase creativity and productivity? How does the voice of "the team" differ from the individual voice? From a business standpoint, how does writing as a team work?
If you've ever wanted to investigate collaborative writing, now's your chance! Find out if writing with a partner (one or more!) is the right choice for you, and explore the possibilities.
BOOK SALES/AUTOGRAPHING (2:30-3:00)
BIOS:
MORNING SPEAKER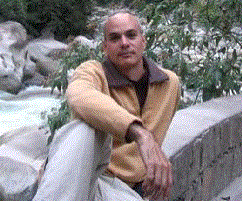 Jeffrey Barbieri: Jeffrey Barbieri is a member of the American Legion, a certified NRA member and most recently High Technology Crime Investigation Association. He is also a member of InfraGard which is a Government and private sector alliance that was developed by FBI to promote protection of critical information systems. Jeffrey is a Computer Forensics Examiner, a Computer Hacking Forensics Investigator and Cyber Intelligence Investigator who specializes in Network Security. Jeffrey is employed as a Private Investigator for JDB Investigations Inc, which is a national investigations firm and is a member of International Private Investigators Union. In his spare time you can find Jeffrey writing, creating music, bee keeping and skydiving. You can find Jeffrey at: http://www.jdbinvestigations.com/
AFTERNOON PANELISTS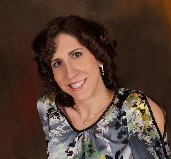 K.M. Fawcett: K.M. Fawcett writes sci-fi and paranormal romances and enjoys stories filled with adventure and strong, kick-butt heroes and heroines. She is currently working on book three in her thrilling sci-fi romance series, The Survival Race. K.M. holds the rank of Sandan (third-degree black belt) in both Isshinryu Karate and Ryukonkai (Okinawan weapons). K.M. and her husband own a dojo in New Jersey where they teach Isshinryu karate, weapons, and self-defense. When not writing, working out at the dojo, or blogging at Attacking the Page, K.M. is driving her children to drum lessons and ballet classes. Please visit her on Facebook, Twitter, and at www.KMFawcett.com.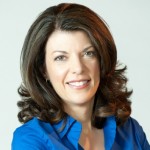 Melinda Leigh: Melinda Leigh is a mom, wife, fully recovered banker, and a second degree black belt in Kenpo karate. A life-long lover of books, she started writing when her youngest child entered first grade as a way to preserve her sanity and later decided the process was way more fun than analyzing financial statements. Melinda is a Thriller Award nominee and a Daphne du Maurier Award finalist. Her six #1 bestselling romantic suspense novels have sold over a half million copies. For more information on Melinda Leigh, go to: http://melindaleighauthor.com/. Connect with Melinda on Facebook and Twitter at:
https://www.facebook.com/melindaleighauthorpage and https://twitter.com/MelindaLeigh1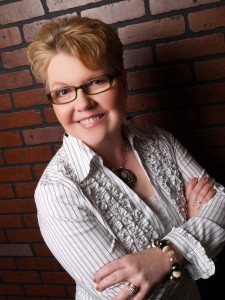 Cathy Tully: Cathy Tully has been writing contemporary romance, sweet romance and women's fiction for twelve years. A member of RWA and LSFW, Cathy believes in continually honing her craft. She is a brown belt in Isshinryu Karate, and loves the sense of independence and self-confidence it gives her. Cathy lives in central New Jersey with her husband and two daughters. Visit Cathy at: http://www.cathytully.com/
Rayna Vause: Rayna Vause writes gay and traditional romance. She's an avid reader who is fascinated by the paranormal and a good romance.Growing up Rayna wrote constantly. She enjoyed spinning tales full of magic and penning angst riddled poetry best forgotten. In college, she hopped on the road to publication. She's been lucky to have achieved the dream. Rayna practices Kenpo Karate, loves video games, and is always planning a trip to Disney World. Visit Rayna at www.RaynaVause.com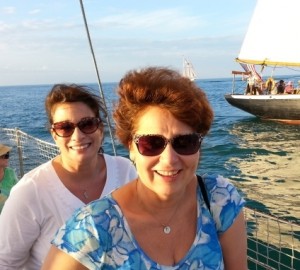 J.C. Vogard: J.C. Vogard is the nom de plume of two co-authors, sisters-by-choice and dear friends who have been cavorting around New Jersey together for the last quarter century. Their first creative venture, AstroBotanics, a mind, body, spirit and herbal consulting company, was the inspiration for Tiffany Blues and the Martini Munrow Mystery series.
J.: Joanne Vogel, has a Masters Degree from Rutgers University and had a career in Natural Resources Management. These days she spends her time (when she's not writing mysteries) designing, creating or Feng Shui-ing native wildflower gardens and helping others discover the joys of nature. J. lives in the woods in Flemington, NJ with her husband, two sons and her two rotund kitties.
C.: Christina Ward, has a degree in sociology from Douglass College of Rutgers University. After a long career in Public Administration and Human Resource Management she retired and has been a holistic practioner, astrologer, Reiki Master Teacher and Feng Shui consultant for many years. When she's not writing mysteries, she's also an ordained minister who creates and officiates unique and meaningful wedding ceremonies. C. lives in Hillsborough, NJ with her husband, her son and her sweet old cat. For more information about J.C. Vogard, please visit: http://www.jcvogard.com/
Author Spotlights
If you are an LSF Writers member with an upcoming release and would like to be a featured author, please e-mail us using the contact form in the Members Only section.
New Releases
As a reminder, if you are a LSF Writer Member and have a 2013 and/or 2014 release, please send your cover and a short book blurb to contact@lsfwriters.com. If you are a Published Author, please send your photo and a short bio to contact@lsfwriters.com so we may prepare our 2012 Author Spotlights.
The Liberty States Fiction Writers welcome pre-published writers at all levels as well as e-published, small press and traditionally published authors.
Click here to Join the Liberty States Fiction Writers!
Click here to take a video tour of LSF Writers Member Benefits.