Whether you're trying to sell your first book or your fortieth, the road to publication is never an easy one to navigate. Let Liberty States Fiction Writers guide your way. A multi-genre organization, the Liberty States Fiction Writers is dedicated to the education and support of all fiction writers. We provide workshops, networking events and promotional opportunities to aid both published and yet-to-be published writers.
Welcome to the Liberty States Fiction Writers!
---
 SATURDAY, NOVEMBER 12, 2016
What to Expect: Tips and Tools to Prepare for Your Book Release
By Chanel Cleeton
The months or years leading up to your book release (especially if it's your first one) can be nerve-wracking and overwhelming as you decide the best way to market your book and promote your author brand. Whether you've signed with a publisher or plan to self-publish, you'll need to make many important decisions about how to best position your book for success. This workshop will guide you through the timeline in gearing up for your release, providing tips on how to manage your time and lay the foundation for a successful release day, discuss reaching out to bloggers, using paid advertising through targeted ads or tours, building social media platforms and author newsletters, using tools like teasers and book trailers to market your book, navigating your own emotions and expectations through the release, and more!
---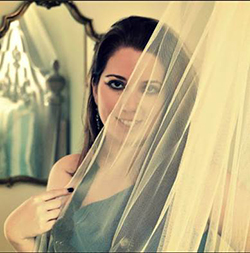 ABOUT CHANEL CLEETON
CHANEL CLEETON writes contemporary romances, women's fiction, and thrillers. She is both traditionally and self-published and is the author of the International School series published by Harlequin HQN, the Capital Confessions series published by Penguin/Intermix, the Assassins series, and the Wild Aces series published by Penguin-Berkley. Chanel enjoys sharing her passion for publishing with other writers through teaching workshops, speaking at conferences, and writing articles for industry publications. An avid reader and hopeless romantic, she is happiest curled up with a book. She is represented by Kevan Lyon at Marsal Lyon Literary Agency.
After the workshop, Chanel Cleeton will be joined in book signing by this month featured author Lois Winston, with her new release Literally Dead.
---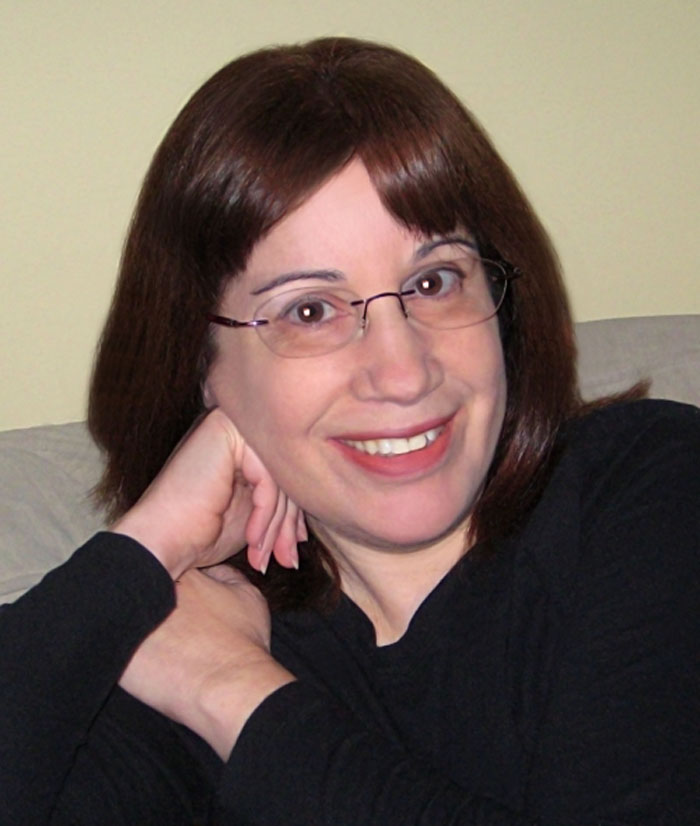 AUTHOR BOOK SIGNING WITH
LOIS WINSTON
USA Today bestselling and award-winning author Lois Winston writes mystery, romance, romantic suspense, chick lit, women's fiction, children's chapter books, and nonfiction under her own name and her Emma Carlyle pen name. Kirkus Reviews dubbed her critically acclaimed Anastasia Pollack Crafting Mystery series, "North Jersey's more mature answer to Stephanie Plum." In addition, Lois is an award-winning craft and needlework designer who often draws much of her source material for both her characters and plots from her experiences in the crafts industry. Visit Lois/Emma at www.loiswinston.com and Anastasia at the Killer Crafts & Crafty Killers blog, www.anastasiapollack.blogspot.com.
Follow everyone on Pinterest at www.pinterest.com/anasleuth and on Twitter at https://twitter.com/Anasleuth.
Sign up for her newsletter at: https://www.MyAuthorBiz.com/ENewsletter.php?acct=LW2467152513

---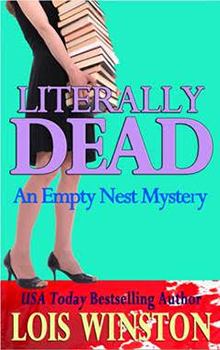 An Empty Nest Mystery, Book Two
After her last disastrous episode as an amateur sleuth, Gracie Elliott is back. The budding romance writer has spent the past year crafting her first novel. Her hard work and determination pay off when her manuscript wins the Cream of the Crop award, a contest for unpublished writers, sponsored by the Society of American Romance Authors. First place entitles her to attend the organization's annual conference, normally open only to published authors.
With husband Blake in tow, a starry-eyed Gracie experiences the ultimate fan-girl moment upon entering the hotel. Her favorite authors are everywhere. However, within minutes she learns Lovinia Darling, the Queen of Romance, is hardly the embodiment of the sweet heroines she creates. Gracie realizes she's stepped into a romance vipers' den of backstabbing, deceit, and plagiarism, but she finds a friend and mentor in bestselling author Paisley Prentiss.
Hours later, when Gracie discovers Lovinia's body in the hotel stairwell, a victim of an apparent fall, Gracie is not convinced her death was an accident. Too many other authors had reason to want Lovinia dead. Ignoring Blake's advice to "let the police handle it," Gracie, aided by Paisley, begins her own investigation into the death. Romance has never been so deadly.
---
Have Questions? Click here to contact us.
---
Author Spotlights
If you are an LSF Writers member with an upcoming release and would like to be a featured author, please e-mail us using the contact form in the Members Only section.
New Releases
As a reminder, if you are a LSF Writer Member and have a 2014 and/or 2015 release, please send your cover and a short book blurb to contact@lsfwriters.com. If you are a Published Author, please send your photo and a short bio to contact@lsfwriters.com so we may prepare our 2015 Author Spotlights.
The Liberty States Fiction Writers welcome pre-published writers at all levels as well as e-published, small press and traditionally published authors.