Whether you're trying to sell your first book or your fortieth, the road to publication is never an easy one to navigate. Let Liberty States Fiction Writers guide your way. A multi-genre organization, the Liberty States Fiction Writers is dedicated to the education and support of all fiction writers. We provide workshops, networking events and promotional opportunities to aid both published and yet-to-be published writers.
Welcome to the Liberty States Fiction Writers!
SATURDAY, APRIL 9, 2016
BUILDING AN INDIE CAREER FROM THE GROUND UP
By L.G. O'Connor 
Whether you are unpublished and starting out, or a New York Times Bestseller thinking about striking out on the indie trail, there are still things we can learn from one another…
As an executive for a Fortune 250, Liz applies her strategic background and business acumen to her second career as an author under her micro-publishing brand Collins-Young Publishing LLC.
She will share her journey which started in 2012, and discuss the 10 key things any author should know who is entering the market or looking to shift into the indie publishing route. She will answer the question, "You have your first manuscript, now what?" and "My publisher doesn't want this manuscript, and I want to indie-publish, now what?"
Some of the topics she will cover:
Short circuiting the agent slush pile
Where do you begin?
Understanding available options, and deciding on which option is right for you
Creating a publishing team and production schedules
Getting into libraries and bookstores
Economics involved with publishing like a Pro and the economic downside of print sales
Options for marketing your book
Pros and cons of hiring a publicist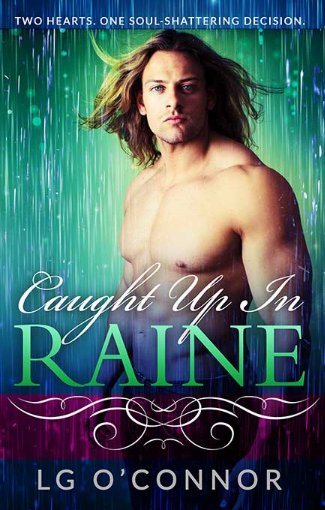 L.G. O'Connor is a member of the Romance Writers of America. She is the author of the urban fantasy / paranormal romance series, The Angelorum Twelve Chronicles, and debut romantic women's fiction novel, Caught Up in RAINE, which launches April 18, 2016. CUIR, set in suburban New Jersey, is the first book in her Caught Up in Love trilogy which follows three women on their road to redemption and their second chance at love. Raine MacDonald, her hero from CUIR, appears monthly on Joyce Lamb's USA Today Happy Ever After blog where he shares his favorite recipes in the column Recipes from Raine's Roost (aka Jillian's Kitchen). A native Jersey Girl, she lives a life of adventure, navigating her way through dog toys and soccer balls in Central New Jersey. When she's feeling particularly brave–she enters the kitchen. www.lgoconnor.com
---
L.G. O'Connor will be joined by Caridad Pineiro for the Q&A session since her co-authored book, Write To Success, is such a great resource for indie success.
There will also be an  opportunity to acquire  some advanced copies of her newest book: Caught Up In Raine, coming out April 18th 2016
---
Have Questions? Click here to contact us.
---
Author Spotlights
If you are an LSF Writers member with an upcoming release and would like to be a featured author, please e-mail us using the contact form in the Members Only section.
New Releases
As a reminder, if you are a LSF Writer Member and have a 2014 and/or 2015 release, please send your cover and a short book blurb to contact@lsfwriters.com. If you are a Published Author, please send your photo and a short bio to contact@lsfwriters.com so we may prepare our 2015 Author Spotlights.
The Liberty States Fiction Writers welcome pre-published writers at all levels as well as e-published, small press and traditionally published authors.