Whether you're trying to sell your first book or your fortieth, the road to publication is never an easy one to navigate. Let Liberty States Fiction Writers guide your way. A multi-genre organization, the Liberty States Fiction Writers is dedicated to the education and support of all fiction writers. We provide workshops, networking events and promotional opportunities to aid both published and yet-to-be published writers.
Welcome to the Liberty States Fiction Writers!
SATURDAY, JULY 9, 2016
Social Media Strategy for Successful Marketing
By Jenn Nixon and Mary Ellen Landolfi
The focus of the workshop will be how to utilize social media platforms to reach your readers and potential readers. The workshop will demonstrate how to connect the various platforms to create an effective advertising tool. Various media will be covered such as Facebook, Twitter and Triberr.
---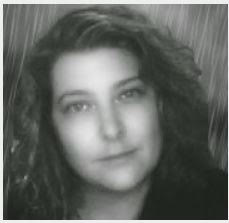 ABOUT JENN NIXON
Jenn's love of writing started the year she received her first diary and Nancy Drew novel. Throughout her teenage years, she kept a diary of her personal thoughts and feelings but graduated from Nancy Drew to other mystery suspense novels.
Jenn often adds a thriller and suspense element to anything she writes be it Romance, Science Fiction, or Fantasy. When not writing, she spends her time reading, observing pop culture, playing with her two dogs, and working on various charitable projects in her home state of New Jersey.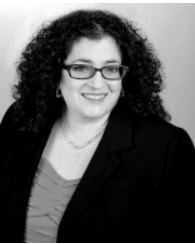 ABOUT MARY ELLEN LANDOLFI
Mary Ellen Landolfi co-founder and Editor at The Write Room, began writing professionally in 1986, with editorial credits and experience in a variety of publications and industries. A graduate of Drew University in Madison, New Jersey, she began her career as a business reporter and editor covering the downstream petroleum industry. Her background in business journalism positions Mary Ellen to help her clients focus on exactly what they need to communicate – and how to use a powerful story to do so.
Mary Ellen is a current board member in the Shore Region of New Jersey Association of Women Business owners, and is a member of Liberty States Fiction writers. She writes both fiction and non-fiction and has several works in progress.
Connect with Mary Ellen on LinkedIn, and on Twitter @thewriteroom_nj
---
The meeting will be followed by roundtable session: Brainstorming for our next Get to the End Challenge.
---
Have Questions? Click here to contact us.
---
Author Spotlights
If you are an LSF Writers member with an upcoming release and would like to be a featured author, please e-mail us using the contact form in the Members Only section.
New Releases
As a reminder, if you are a LSF Writer Member and have a 2014 and/or 2015 release, please send your cover and a short book blurb to contact@lsfwriters.com. If you are a Published Author, please send your photo and a short bio to contact@lsfwriters.com so we may prepare our 2015 Author Spotlights.
The Liberty States Fiction Writers welcome pre-published writers at all levels as well as e-published, small press and traditionally published authors.