Whether you're trying to sell your first book or your fortieth, the road to publication is never an easy one to navigate. Let Liberty States Fiction Writers guide your way. A multi-genre organization, the Liberty States Fiction Writers is dedicated to the education and support of all fiction writers. We provide workshops, networking events and promotional opportunities to aid both published and yet-to-be published writers.
Welcome to the Liberty States Fiction Writers!
SATURDAY, AUGUST 13, 2016
Meet us for movie day at Anne Walradt's house.  We will begin at 11.a.m. and will go until 2 p.m.  There will be burgers and hot dogs for lunch.  Please message Anne if you intend to come so she can plan accordingly.
Directions to Anne's house are posted in Members Only area of the LSFW web site.
---
 SATURDAY, SEPTEMBER 10, 2016
What I've Learned So Far – that You Need to Know – About Indie Publishing
by Alice Orr
Throughout my many years as a presenter, my first priority has always been to pass on what I've learned at all the various phases of my career in this business – as traditionally published author, as in-house book editor, as literary agent. The Indie world is a new writing and publishing phase for me. As always, I'm evaluating every move in terms of what works and what doesn't. This talk is an Indie-in-Progress report on those evaluations of this adventure. Plus a question-and-answer session so everybody can be heard.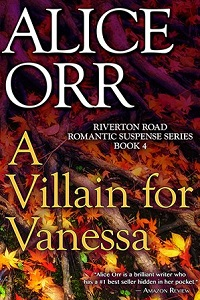 ---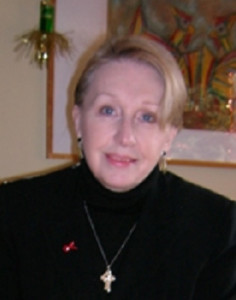 ABOUT ALICE ORR
"Alice Orr is a brilliant writer who has a number one best seller in her pocket," says one Amazon reviewer.
Alice loves to write. Especially romantic suspense novels and blog posts. She's been a workshop leader, book editor and literary agent. Now she lives her dream of writing full-time. So far she's published fifteen novels, three novellas and a memoir – both traditionally and independently. Alice wrote her nonfiction book, No More Rejections: 50 Secrets to Writing a Manuscript that Sells, as a gift to the writers' community. A revised edition is now in progress. Amazon says, "This book has it all." And calls her novels, "Delicious well written suspense spiced with a love story." Most of all, Alice is thrilled to hear from readers. Visit her website at http://www.aliceorrbooks.com. Alice has two grown children and two perfect grandchildren and lives with her husband Jonathan in New York City.
---
The meeting will be followed by roundtable session: Brainstorming for our next Get to the End Challenge.
---
Have Questions? Click here to contact us.
---
Author Spotlights
If you are an LSF Writers member with an upcoming release and would like to be a featured author, please e-mail us using the contact form in the Members Only section.
New Releases
As a reminder, if you are a LSF Writer Member and have a 2014 and/or 2015 release, please send your cover and a short book blurb to contact@lsfwriters.com. If you are a Published Author, please send your photo and a short bio to contact@lsfwriters.com so we may prepare our 2015 Author Spotlights.
The Liberty States Fiction Writers welcome pre-published writers at all levels as well as e-published, small press and traditionally published authors.