Whether you're trying to sell your first book or your fortieth, the road to publication is never an easy one to navigate. Let Liberty States Fiction Writers guide your way. A multi-genre organization, the Liberty States Fiction Writers is dedicated to the education and support of all fiction writers. We provide workshops, networking events and promotional opportunities to aid both published and yet-to-be published writers.
Welcome to the Liberty States Fiction Writers!
SATURDAY, JUNE 13, 2015
LSFW and SinC present …
SMALL TOWN LIFE, BIG CITY CRIME 
Join Liberty States Fiction Writers and Sisters in Crime-NJ for a jam-packed day with Jamesburg and Middlesex County officials combatting big city crime in a small town –
and the authors who write about it! 
Inspiration is everywhere – in the smallest of towns and in everyday life.
Small town life is anything but boring.
That kindly woman in the antique shop harbors the most intriguing of secrets.
That upstanding father of four? Didn't you see him on the news wanted for robbery?
And that reclusive older man down the street has been on the run for decades.
From the city to suburbia, sprawl is the new normal.
Escapees from the city infuse small towns with new ideas –
and at times bring a penchant for crime.
Join us for a day in the life of small town officials combatting crime!
We have a great day planned, so read below for agenda and details:
DAY:                          June 13, 2015 (Saturday)
LOCATION:             Jamesburg Senior Center, 139 Stevens Ave. in Jamesburg, NJ
**Please note:  This meeting is for members of LSFW & SinC only.
No registration for the meeting is required, but if you'd like breakfast and the delicious catered lunch, we must receive your check for $15 by:
THURSDAY JUNE 4, 2015 
MORNING:              10 am- 12:30 pm
LIFE & CRIMES IN A SMALL TOWN
Spend the morning with law enforcement and Jamesburg town officials as they take us through the small town life from an official perspective!
What types of crimes happen in a small town vs. big city? How do town and borough law enforcement with county and state officials? What happens during an investigation? What is chain of custody? How do town and county officials deal with different types of crime from B&E to credit card fraud to online predators? How do officials respond to threats? How are warrants served?
How does small town government structured – and work?
­Our experts and officials will address these questions (and much, much more!) and tell us about the typical – and the not-so-typical – crimes committed in a small town, as well as how smaller towns operate.
Here's what the morning looks like:
10-11:  Lieutenant James Craporotta:  Jamesburg Police Department
11-12:  Sgt. Candice Burgess: Middlesex County's Chief Warrant Officer
12-12:30:  Daria Ludas: President, Jamesburg Borough Council and Chair of the Personnel Committee (and LSFW and SinC member!)
Come armed with your questions. Now's the time to get as much information as possible for your next manuscript from officials in the trenches of government and the front lines of law enforcement! 
LUNCH & NETWORKING (12:45 – 1:30)
You have the option of purchasing a scrumptious catered lunch (and breakfast), available for $15.
Checks are due no later than June 4, 2015.
Please make your checks out to: Liberty States Fiction Writers and send to:
Liberty States Fiction Writers, PO Box 771, West Caldwell, NJ  07007
If you choose not to purchase lunch, please be sure to brown bag your own!!
AFTERNOON:        1:30-2:45
GETTING COZY WITH CRIME IN A SMALL TOWN: PANEL
Agatha Christie.  Lillian Jackson Braun.   Carolyn Hart.  Diane Mott Davidson.   Rita Mae Brown.
What do these famous names all have in common?  Cozy!
Join LSFW members Shelley Freydont and Lois Winston, LSFW/SinC member E.F. Watkins, and SinC member Jo-Ann Reccoppa as they discuss – and take questions – about crafting the consummate cozy – and the perfect crime.
If you're curious about cozy mysteries, a fan of the genre, or have ever wanted to craft a cozy, now's your chance to get the information – and ask questions!
Our four-author panel of small-town mystery scribes with big city sensibility will help you cook up a perfect cozy, discussing the many ingredients that go into a cozy. What are they? Protagonist, setting, and theme all play a huge part in the story. But what other elements are needed?
Find out if writing a small town mystery with big city crime is the right choice for you, and explore the variety of cozy subgenres and themes –  from crafts to cooking, from coffee to cats – and everything in between.
If quaint, quirky, humorous and fast-paced appeal to you – and you're thinking about creating the next Cabot Cove – join us for a cozy and lively afternoon featuring small town sleuths and their stories!
After the panel, our authors will be selling and signing many of their mysteries:
Shelley Freydont: Foul Play at the Fair; Cold Turkey; Silent Knife; Independence Slay (the first four books in the Liv Montgomery Celebration Bay Mysteries)
Jo-Ann Reccoppa: New Math is Murder, Hide nor Hair (the first two books in the Jersey Girl Cozy Mystery series)
E.F. Watkins: Dark Music; Hex, Death, and Rock 'N' Roll (the first two books in the Quinn Matthews Mysteries)
Lois Winston:  Assault with a Deadly Glue Gun; Death by Killer Mop Doll; Revenge of the Crafty Corpse; Decoupage can be Deadly (The first four books in the  Anastasia Pollack Crafting Mysteries); Crafty Crimes – an anthology of three Anastasia Pollack mini-mysteries (including Crewel Intentions, Mosaic Mayhem, Patchwork Peril);
Definitely Dead, the first book in her new Empty Nest Mystery series
Elementary, My Dear Gertie, a mystery novella sequel to the award-winning Talk Gertie to Me
Top Ten Reasons Your Novel is Rejected
Bake, Love, Write: 105 Authors Share Dessert Recipes and Advice on Love and Writing
AND – five books written under Lois Winston's Emma Carlyle pen name (Someone to Watch Over Me, Lost in Manhattan, Finding Hope, Hooking Mr. Right, and Four Uncles and a Wedding)
**Special offer from Lois Winston: Get a F*R*E*E copy of the out-of-print first edition of
Love, Lies and a Double Shot of Deception to anyone who buys any of the other titles!**
BOOK SALES/AUTOGRAPHING (2:45 – 3:15)
MORNING SPEAKERS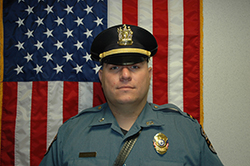 Lieutenant James Craparotta
Lieutenant James Craparotta grew up in Jamesburg, New Jersey. He graduated from Middlesex County Community College with an AS in Criminal Justice – Police Science. He joined the Jamesburg Police Department in January of 1989 and obtained his Law Enforcement certification through the Middlesex County Police Academy.
Lieutenant Craparotta has attended the 138th New Jersey State Police Criminal Investigation Class, United States Department of Justice Drug Law Enforcement Training School. The International Association of Chiefs of Police Drug Evaluation and Classification Program and was recognized as a Drug Recognition Expert.
He has served as a Patrolman, Corporal, and Sergeant before he was appointed as a Lieutenant in 2007. During his time with the Jamesburg Police Department Lieutenant Craparotta has been in charge of the Patrol Division, Communications, a certified DARE Officer, bicycle Patrol Officer, and Internal Affairs Officer. During the 911 attacks Lieutenant Craparotta was a First Responder to Ground Zero in New York City.
Sgt. Candice Burgess
*Bio to come!*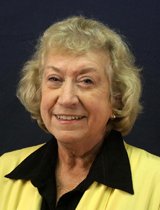 Daria Ludas
Jamesburg Borough Council President and the Jamesburg Borough Council Chair of the Personnel Committee, Daria Ludas is also a writer and active member of Liberty States Fiction Writers and Sisters in Crime- NJ.
AFTERNOON AUTHOR PANELISTS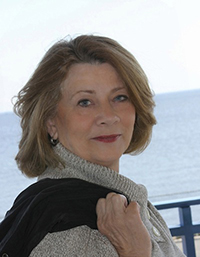 Shelley Freydont
Shelley Freydont is the author of the Liv Montgomery Celebration Bay Mysteries, Foul Play at the Fair, Cold Turkey, Silent Knife, Independence Slay as well as the Kate MacDonald Sudoku Mysteries and the Lindy Haggerty dance company mysteries, and the upcoming Newport Gilded Age Mysteries, beginning with A Gilded Grave (6/15)
As Shelley Noble, she is the NY Times Bestselling author of women's fiction (Beach Colors, Stargazey Point, Breakwater Bay, and Whisper Beach) as well as several novellas.  A former professional dancer and choreographer, Shelley lives at the Jersey shore and loves puzzles, light houses and antique carousels. She also loves to hear from readers.
Keep in contact with Shelley in several ways:
FB https://www.facebook.com/ShelleyFreydontAuthor
Twitter https://twitter.com/ShelleyFreydont ; Pinterest https://www.pinterest.com/sfreydont/
FB https://www.facebook.com/ShelleyNobleAuthor; Twitter:  https://twitter.com/ShelleyNoble3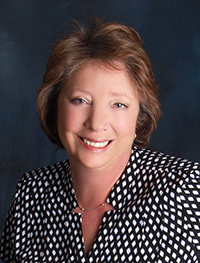 Jo-Ann Reccoppa
Jo-Ann Lamon Reccoppa lives in Old Bridge, New Jersey, and draws on her experience as a freelance correspondent to create oddball characters and unusual scenarios. In addition to hundreds of published articles, her short fiction has appeared in various magazines and anthologies. Her love of mystery comes from her first introduction to the genre – old Alfred Hitchcock movies. Shadow of a Doubt is her favorite Hitchcock film. New Math is Murder is her first full-length novel and the first in her Jersey Girl Cozy Mystery series. Her second book in the series, Hide nor Hair was released on April 21, 2015. She is busy working on the third in the series, Food for Thought.
For more information about Jo-Ann, visit her at her website/blog:  http://joannlamonreccoppa.com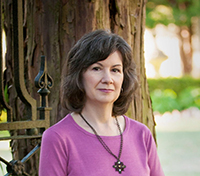 E.F. Watkins
F. Watkins specializes in paranormal suspense, and since 2003 has published eight novels with Amber Quill Press LLC. Her first, DANCE WITH THE DRAGON, received a 2004 EPPIE Award from the national organization EPIC (Electronically Published Internet Connection). Next came the romantic mystery RIDE A DANCING HORSE (as "Eileen Watkins"). Her third book, BLACK FLOWERS, was a Finalist in the Thriller category for both the 2006 EPPIEs and the 2007 Indie Excellence Book Awards. ONE BLOOD, a prequel to DANCE WITH THE DRAGON, was a finalist for a 2012 EPIC Award. She also has published the paranormal thrillers PARAGON and DANU'S CHILDREN.
In 2013, she launched the Quinn Matthews Haunting Mysteries featuring a psychic amateur sleuth. The first in this series, DARK MUSIC, received the David G. Sasher Award at the 2014 Deadly Ink Mystery Conference, and the second, HEX, DEATH AND ROCK 'N' ROLL, was a finalist in Mystery for the 2014 Next Generation EBook Awards.
Watkins was a founding member of the Garden State Horror Writers and also belongs to the national groups Mystery Writers of America and Sisters in Crime. For more background, visit her web site at www.efwatkins.com or her Facebook page at www.facebook.com/pages/E-F-Watkins/256793337731618.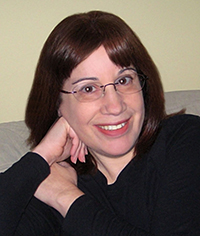 Lois Winston
USA Today bestselling and award-winning author Lois Winston writes mystery, romance, romantic suspense, chick lit, women's fiction, children's chapter books, and non-fiction under her own name and her Emma Carlyle pen name. Kirkus Reviews dubbed her critically acclaimed Anastasia Pollack Crafting Mystery series, "North Jersey's more mature answer to Stephanie Plum." In addition, Lois is an award-winning craft and needlework designer who often draws much of her source material for both her characters and plots from her experiences in the crafts industry and an associate of the Ashley Grayson Literary Agency.
Visit Lois/Emma at www.loiswinston.com and Anastasia at the Killer Crafts & Crafty Killers blog, www.anastasiapollack.blogspot.com. Follow everyone on Tsu at www.tsu.co/loiswinston, on Pinterest at www.pinterest.com/anasleuth, and onTwitter @anasleuth. Sign up for her newsletter at:
https://www.MyAuthorBiz.com/ENewsletter.php?acct=LW2467152513.
---
Have Questions? Click here to contact us.
---
Author Spotlights
If you are an LSF Writers member with an upcoming release and would like to be a featured author, please e-mail us using the contact form in the Members Only section.
New Releases
As a reminder, if you are a LSF Writer Member and have a 2014 and/or 2015 release, please send your cover and a short book blurb to contact@lsfwriters.com. If you are a Published Author, please send your photo and a short bio to contact@lsfwriters.com so we may prepare our 2015 Author Spotlights.
The Liberty States Fiction Writers welcome pre-published writers at all levels as well as e-published, small press and traditionally published authors.