Whether you're trying to sell your first book or your fortieth, the road to publication is never an easy one to navigate. Let Liberty States Fiction Writers guide your way. A multi-genre organization, the Liberty States Fiction Writers is dedicated to the education and support of all fiction writers. We provide workshops, networking events and promotional opportunities to aid both published and yet-to-be published writers.
---
September 9th presenting:
From First Pitch To Final Script:  Writing a TV Movie, by Seth Jarrett and Maria Lokken
In the world of television, content is king, and both cable and streaming networks need lots of it. But how does one go about creating and pitching their ideas? And where does one go from there?  In this introductory workshop, you'll learn some of the basics, including the first steps you'll need to take before even sitting down to write a script. We'll show you examples of how a pitch progresses to a treatment and ultimately turns into a script.
Maria Lokken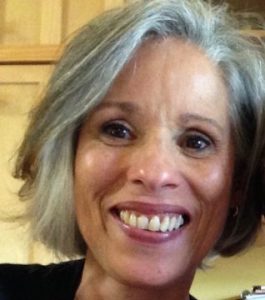 For over twenty years Maria Lokken has worked in television as a writer, producer and television executive.  Over the past five years, as the Executive in Charge of Production for Jarrett Creative, Maria has overseen the story development, budgets and productions of over a dozen multi seasoned series and pilots for A&E, TLC, MTV, History, SyFy and others, including the critically acclaimed TNT series "Boston's Finest." Maria's many awards include The Peabody for the PBS series "The Eddie Files."
Seth Jarrett is the Co-owner and Executive producer of Jarrett Creative, a NYC production company. Jarrett Creative's catalog of shows includes the wildly popular Celebrity Ghost Stories for Bio, which ran for 100 scream-inducing episodes and featured a staggering total of over 400 celebrities. With the true crime series, I Killed My BFF for LMN, Jarrett Creative broke the mold of crime and investigation storytelling and earned their reputation as a go-to production company for true crime content. Then came the groundbreaking and critically-acclaimed Boston's Finest for TNT, which was the first show of its kind to follow real police officers in their lives on and off the job. With celebrity docu-series The Houstons for Lifetime, The Sorrentinos for Pop TV (formerly TVGN), and Rock this Boat: New Kids on the Block for Pop TV, Jarrett Creative gave America an intimate (and entertaining) look into the lives of their favorite personalities. Next, Jarrett Creative would conquer romantic comedy with the hilarious My Crazy Love for Oxygen and the ultimate fish-out-of-water social experiment, Alaskan Women Looking for Love for TLC.
Brown Bag Discussion
Following our monthly Featured Speaker presentation we will have Brown Bag discussion workshops. On alternating month we will discuss topics related to craft, technology for writers, social media, the state of the publishing world, and/or critique sessions where writers can get input on their works in progress. For critique sessions, please bring five (5) copies of the work you wish to be critiqued.
---
Author Spotlights
If you are an LSF Writers member with an upcoming release and would like to be a featured author, please e-mail us using the contact form in the Members Only section.
---
New Releases
As a reminder, if you are a LSF Writer Member and have a new release, please send your cover and a short book blurb to contact@lsfwriters.com. If you are a Published Author, please send your photo and a short bio to contact@lsfwriters.com so we may prepare our 2017 Author Spotlights.
---
Not a Member? Join us!
The Liberty States Fiction Writers welcome pre-published writers at all levels as well as e-published, small press and traditionally published authors.
Yearly dues for new members are $50 and include attendance at monthly workshops, reduced conference rate, access to Members Only section with videos/podcasts of past workshops, monthly newsletters, promotional opportunities and more.

---
We are now accepting workshop submissions for the 2018 Liberty States Fiction Writers Conference
We are looking for writers, readers, and industry professionals who can provide useful information and insights to others! We are currently accepting submissions geared toward writer, reader, and young adult tracks. The workshop submission topics may include, but are not limited to, business, branding, craft, inspiration, self-publishing, social media or reader-centric events.