Sometimes the best ideas come from a carelessly thrown out word or phrase. Something as innocent as a group of writing friends sitting around a table and one of the members saying she had this great idea for a story but… And then we played the writer's favorite game, "What if…" and Liberty States Fiction Writers was born.
What we envisioned in our first "what if" session was to become our founding meeting, the creation of a place where writers of all genres of fiction could network, learn, and share ideas without boundaries. As a group, we believe that it's not the type of fiction that you write that matters, but the quality of that writing. It's not limited to romance, women's fiction, mystery, horror, thriller, science fiction or any other genre. A romance can have mystery and suspense elements; a science fiction story can contain elements of horror. The world is changing and, with that change, the lines between genre fiction categories have blurred to become simply "commercial fiction." To us, good writing is good writing. Period.
Our goal at Liberty States Fiction Writers is to create and foster an environment where all writers will have the freedom to express their own individual writing in a format that is unique and special to them. We intend to grow with the changing times, to embrace new ideas and be on the leading edge of the changing market trends, using the latest technology to accomplish that goal.
Four of our founding members have served as President in other writing organizations and many of the other founding members have held positions on the Board of Directors in those groups. We bring with us a wealth of knowledge of what works and how to get things done. And we also bring with us the realization that the greatest strength of any group is the people. For it is our members who will help us learn what they want and need to help us all grow as writers. It is our belief that all of us, no matter what we write, have ideas that will help the others in the group. And maybe, just maybe, those ideas that work for romance, for example, might spark the creative flow for that thriller that is "almost" on paper.
I write historical romance novels. Well, maybe. I have elements of paranormal in my story, so I might write historical science fiction romance. I also have a work in progress that is a romantic comedy but it has elements of chick lit in it and a mystery that has to be solved, so maybe I write chickie comedy romantic mystery. But wait! It has a bonding feature between two of the women characters, so I should add women's fiction in there somewhere. But I also know that from a publishing marketing standpoint, I have to label this as one thing. That's how it's sold. It would be shelved in a particular section of a book store and, last time I looked, there was no Chickie Romantic Comedy Mystery with Women's Fiction elements section.
As you can see, the line is no longer clear.
At Liberty States Fiction Writers we want to help you learn what it is you write from a marketing standpoint. We want to help you hone your craft so you can create the best story you are able to create and we want to give you the support and encouragement you need, whether it's because you are suffering from writer's block or you've received a rejection letter or a horrendous score in a writing contest. And we want to celebrate and cheer you on when you finish your manuscript, final in that contest, or sell that book!
So take a few moments and browse through our website. Read some of our articles on writing. Listen to a few of our podcasts. Over the coming months we will be trying new and exciting ideas. We believe in trying. You should, too.
Gail Freeman
President, Liberty States Fiction Writers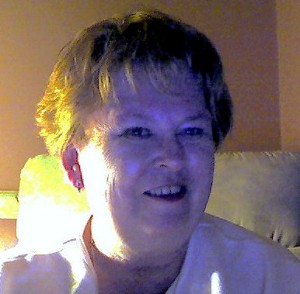 Click here to contact Gail
Gail Freeman has been writing for twelve years and is a yet to be published author. Ms. Freeman served as President of the New Jersey Romance Writers for two years and has also served as Vice President, Treasurer, Special Events Chair, and Hospitality and Critique Chair in that organization. On a national level, Gail was one of the founding staff members of the Romance Writers of America's electronic newsletter, eNotes and served as editor of that publication for a number of years. In 2005, she was awarded the RWA's prestigious Service Award for her commitment and volunteer efforts. She also chaired the RWA's 2007 Chapter Newsletter Contest and the 2008 ad hoc committee for reform recommendations and changes to that contest. For the past eight years she has been a member of the RWA Communication Committee. After being out of high school for twenty years, Gail went back to college and obtained her associate degree in accounting. A lifelong resident of the Jersey Shore, Ms. Freeman believes in happy endings and working towards your goals, no matter how long it takes.