Today's Magical Read is Head Games by Kerri Mikulski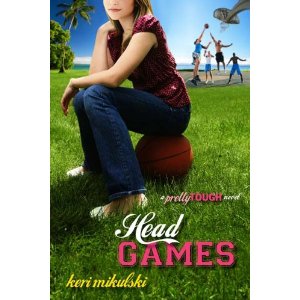 Taylor is calm, cool, collected, and ferocious on the basketball court. A total all-star. Not so much in real life. She may be tall, gorgeous, and an incredible catch, but just try telling her that!
And lately, Taylor doesn't know which way to turn: The summer showcase game is almost here. Her BFF Hannah roped her into a fashion show (eek!). And she can't decide between Zach – the super-popular, super-tall, super-off-limits basketball dynamo – and Matt – the sweet boy from her math class (who may just be dating her BFF's older sister). It's enough to make any girl's head spin!
Can Taylor strike a pose, land the boy of her dreams, and win the game?
Stay tuned for tomorrow's magical read. All of these titles and more will be available at the Liberty States Fiction Writers conference book fair on March 19th from 5:30-7:00pm.