Today's Magical Read is One Blood by E.F. Watkins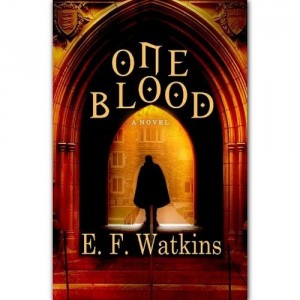 Disgusted with his long, bloodthirsty existence, Jon Sharpay discovers a fresh challenge—the last living descendent of the arch-enemy who nearly destroyed him a century ago. He travels from New York City to Princeton University to hunt down Kat Van Braam, a curator at the university's art museum.
But Sharpay is also being hunted, by two men: one determined to avenge the death of his pregnant young wife, the other a foreign agent out to recruit Sharpay's paranormal skills for an international crime organization.
When Sharpay meets the brilliant and beautiful Kat, his plans for her expand beyond mere revenge. Kat is also drawn to "Dr. Sharpay," the mysterious Eastern European scholar, until she learns his true nature and identity. She fights his enslavement of her will and vows to succeed where her ancestor failed—to keep this creature from ever harming anyone else.
But will Kat be undone by her own "sympathy for the Devil"?
Stay tuned for tomorrow's magical read. All of these titles and more will be available at the Liberty States Fiction Writers conference book fair on March 19th from 5:30-7:00pm.