Today's Magical Read is His Dakota Captive by Jenna Kernan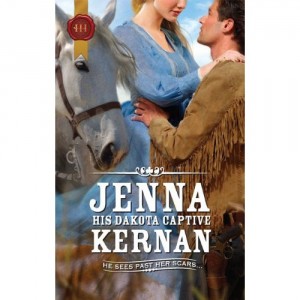 Being a prisoner of the Sioux Indians has scarred Lucie West inside and out. Just when she's starting to overcome the demons of her past, Sky Fox, a former captive himself, takes her hostage. Determined to escape, Lucie is equally determined to deny her attraction to the rugged outcast.
Sky needs Lucie's help to save an innocent man from the hangman's noose. Seeing past her scars to the brave beauty beneath, Sky is increasingly drawn to her. Can he endanger the woman he loves?
Stay tuned for tomorrow's magical read. All of these titles and more will be available at the Liberty States Fiction Writers conference book fair on March 19th from 5:30-7:00pm.