Whether you're trying to sell your first book or your fortieth, the road to publication is never an easy one to navigate. Let Liberty States Fiction Writers guide your way. A multi-genre organization, the Liberty States Fiction Writers is dedicated to the education and support of all fiction writers. We provide workshops, networking events and promotional opportunities to aid both published and yet-to-be published writers.
---
November 11th meeting
The Final Edit
Anne Walradt
How can you get editors to consider or even buy your work? By providing your best manuscript with the fewest errors. Nothing hurts your chances of being published more than a manuscript with that looks unprofessional. It is also crucial if you want to self publish and want readers to return for your next story. Getting the details right is YOUR job and precision counts. Grammar Goddess Anne Walradt will discuss how you can do the final cleanup on your story so all the world can read it. Please bring a few samples of your work with you to the meeting. We will spend time on the tricky details of getting your manuscript as polished as it can be!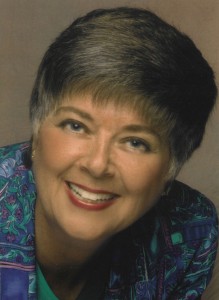 Anne Frazier Walradt is a freelance teacher, writer, and editor. Her articles and essays have appeared in such diverse publications as Maine in Print and Romance Forever. She taught literature and power writing at the secondary and college levels. Prospective authors take her nationally known "Show, Don't Tell" course, which often leads to publication. She's taught a humor workshop at the International Women's Writing Guild conference held at Skidmore College for thirteen years. A past president of New Jersey Romance Writers, she is the editor of their monthly newsletter. In 1999, she edited Romance Recipes for the Soul (Doubleday), which includes one of her short stories. As a leader in her church and community, has actively supported families in grief and has created digital montage testimonials.
---
Brown Bag Discussion
Following our monthly Featured Speaker presentation we are bringing back Brown Bag discussion workshops. On alternating months we will discuss topics related to technical issues and the craft of writing and/or host critique sessions. This month we will continue with the Final Edit discussion and review members' contributions.
---
Author Spotlights
If you are an LSF Writers member with an upcoming release and would like to be a featured author, please e-mail us using the contact form in the Members Only section.
---
New Releases
As a reminder, if you are a LSF Writer Member and have a new release, please send your cover and a short book blurb to contact@lsfwriters.com. If you are a Published Author, please send your photo and a short bio to contact@lsfwriters.com so we may prepare our 2017 Author Spotlights.
---
Not a Member? Join us!
The Liberty States Fiction Writers welcome pre-published writers at all levels as well as e-published, small press and traditionally published authors.
Yearly dues for new members are $50 and include attendance at monthly workshops, reduced conference rate, access to Members Only section with videos/podcasts of past workshops, monthly newsletters, promotional opportunities and more.

---
2018 Conference Registration is Now Open!

Want to Write? Love to Read?
Mark Your Calendar
for the
9th Annual Liberty States Fiction Writers Conference
Saturday, March 24 thru Sunday, March 25, 2018
at the
Renaissance Woodbridge Hotel
in Iselin, NJ
---
Featuring
Keynote Speakers:

New York Times Bestselling Author
J. Kenner

AND

Award Winning Author
Dee Davis
We have 24+ Writers' Track Workshops and 16+ Readers' Track Workshops for you to choose from as well as a Saturday Night party and Book Fair! Additional information on the workshops will be posted shortly on the main conference page.
The Book Fair will be held on Saturday, March 24 and will be open to the general public in addition to all conference attendees. Any authors who have registered for the Writers' Track may sell their books at the Book Fair. Authors will have a spot at a table and will be responsible for collecting payment for their own sales.
Please click here to register for the conference.