WORDPRESS WEBSITE DIY DAY!
As a multi-published or yet-to-be-published author, a critical component of your brand is your digital personality. You need a home in cyberspace, a place where readers, agents and editors can find you.
This means your own website. Even better, you can do it yourself. These days, creating and maintaining one is easier than you'd think.
Have no clue how to get started?
Don't have a large budget?
Have no idea about what to include in your site?
Don't know the difference between HTML and LOL?
If you thought, "I can't do this," you're wrong.
Don't panic. You CAN do it yourself!
Let NY Times & USA Today Bestselling Author Caridad/Charity Piniero – a self-taught computer nerd who just loves code – show you how! Whether you are getting started or already have a WordPress site, Caridad will show you, step-by-step, how to create and put your best digital foot forward.
Charity is a firm believer that every author not only needs a website, but needs to keep it current and full of content to keep visitors returning to the site. On Saturday, July 12, Charity will be leading a hands-on session on how to use WordPress for your website, including explanations on coding, editing, widgets and other useful software tools. Feel free to bring your laptops so you can code along with Charity or ask for advice on what to do with your WordPress website. Charity will also be providing helpful tips on integrating social media on your websites and website design.
It's a DIY July! Join us at the next Liberty States Fiction Writers on Saturday, July 12 at the Edison Public Library for our WordPress Website DIY Day!
WORDPRESS WEBSITE DIY DAY! from Liberty States Fiction Writers on Vimeo.
---
BIO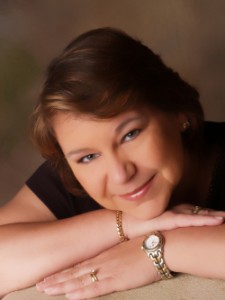 NY Times and USA Today Bestseller Caridad Pineiro is a Jersey Girl who just wants to write, travel, and spend more time with family and friends. Caridad is the author of over 40 novels/novellas and loves romance novels, super heroes, TV and cooking. Caridad will be signing copies of VAMPIRE REBORN and JUST ONE NIGHT, her two latest releases.
For more information about Caridad, please visit her at: http://www.caridad.com