"Leaders are made, they are not born. They are made by hard effort, which is the price which all of us must pay to achieve any goal that is worthwhile."
Vince Lombardi (June 11, 1913–September 3, 1970)
2014 Liberty States Fiction Writers
Board of Directors and Founding Members
President & Founding Member – Rayna Vause
Click here to contact Rayna
Rayna Vause is fascinated by the paranormal and she loves a good romance as well, which probably explains why these two elements perpetually crop up in her writing. The perpetual student, she took fiction writing classes and steeped herself in reading tales of love conquering all before attempting to write her own story. Now, Rayna divides her time between crafting stories of sexy men finding their way to love and penning the adventures of kick-butt heroes and heroines who overcome impossible odds. Naturally, she mixes in a bit of the supernatural.When Rayna isn't writing or being bossed around by the two two cats that allow her to live with them, she'd attending karate classes, planning her next trip to Disney World or indulging her obsession with video games. For more information on Rayna please visit www.RaynaVause.com.
Vice President – K.M. Fawcett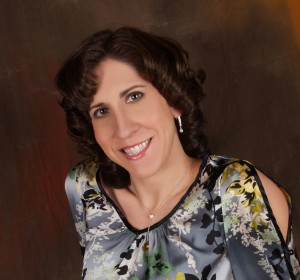 Click here to contact K.M.K.M. Fawcett is the author of the thrilling sci-fi romance series, The Survival Race. She enjoys stories filled with adventure and strong, kick-butt heroes and heroines. Ranked 4th degree black belt in Isshinryu Karate and 3rd degree in Ryukonkai (Okinawan weapons), K.M. and her husband own Tenchi Isshinryu Karate Dojo in NJ. When not writing sci-fi & paranormal romances or working out at the dojo, K.M. is driving her children to drum lessons and ballet classes. Visit her on Facebook, Twitter, and at her website www.kmfawcett.com.
Secretary – Linda Parisi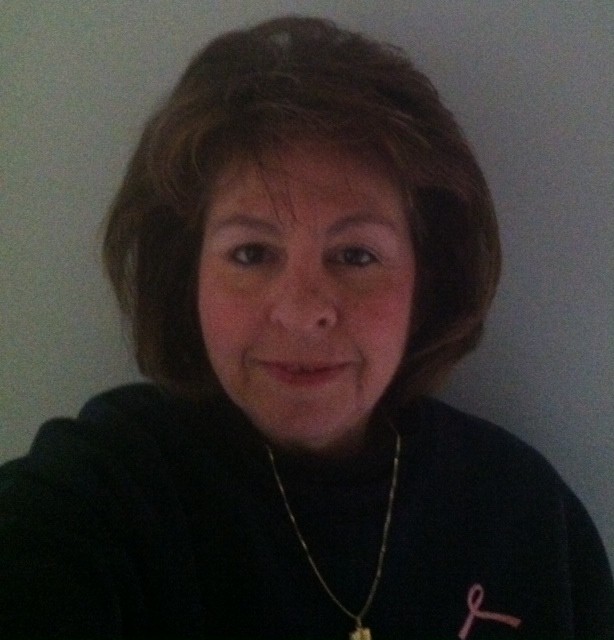 Click here to contact Linda
As a research scientist during the day, Linda J. Parisi knows the perfect formula for making sparks fly in her books. Multi-published and awarded the New Jersey Romance Writer's Golden Leaf Award for Best First Book for her novel, Noble Blood, Linda has just released her new, hot, Romantic Suspense, Damned If You Don't. She has always tried to give back to the writing organizations who've nurtured her, as a long time member of the Romance Writers of America, past board member of New Jersey Romance Writers, editor/agent coordinator for the LSFW Conference and current Secretary of Liberty States Fiction Writers. She also serves as a Craft and Industry Instructor for Literary Powerhouse Consulting. She lives in New Jersey with her husband, John, and a family which includes Audi, a Cocker Spaniel mix who had her at woof!
Treasurer & Founding Member – Michele Richter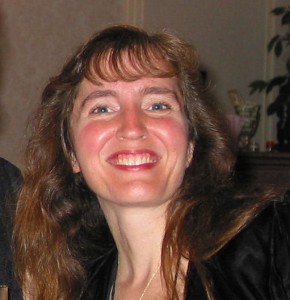 Click here to contact Michele
Michele Richter, CPA is a big believer in balance, and not just with numbers. She manages her own accounting firm of 100+ clients. Her #1 clients are her husband and daughter who request 24-hour consulting services. Michele also loves dogs, playing piano, singing and Walt Disney World. She writes science fiction, romance and poetry, and is extremely excited about her new project "Life's Equations."
Membership Chair-Rachel Dohn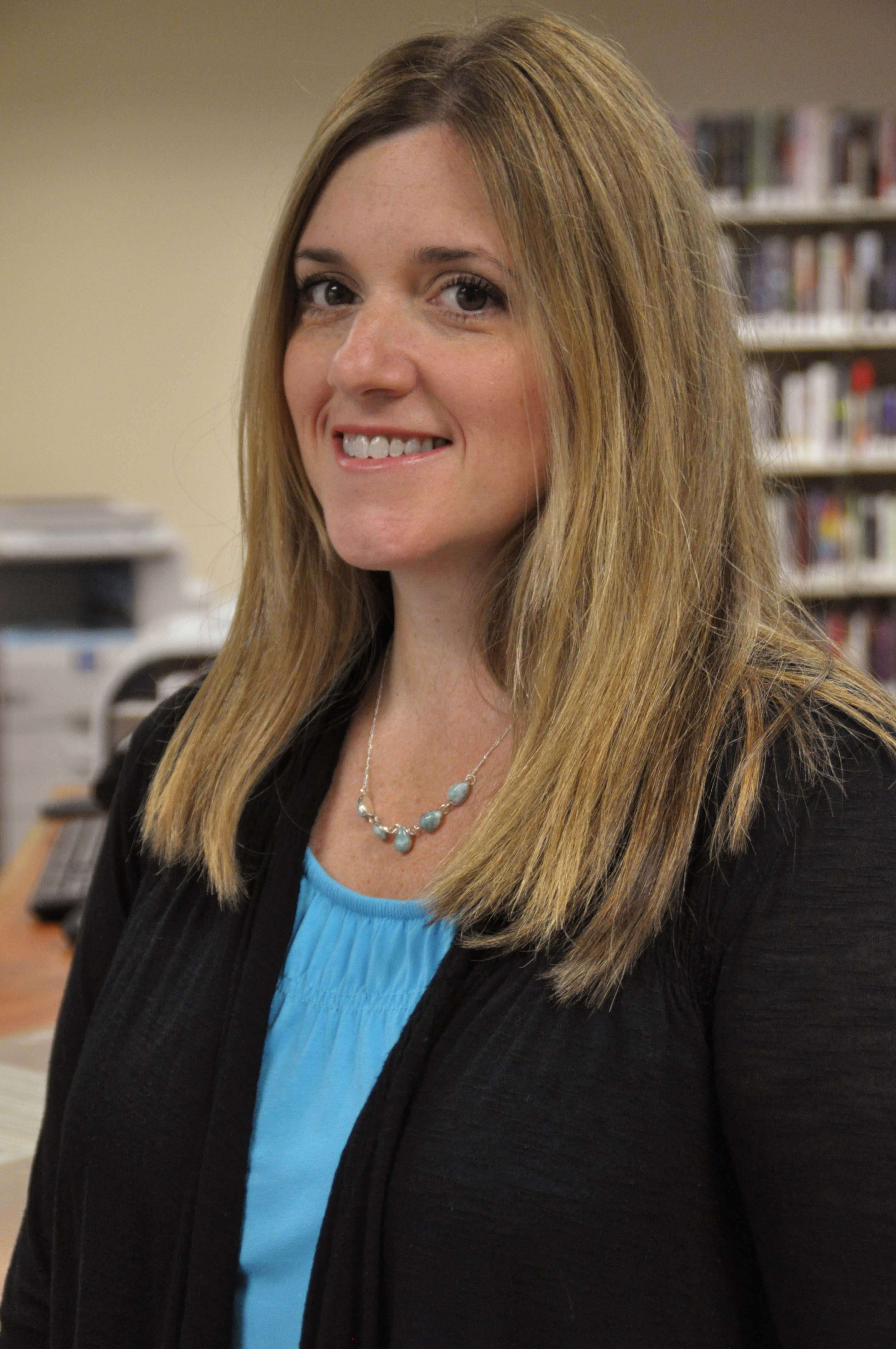 Rachael Dohn has always loved baking and books. Once a professional baker, she continued to wow her children and their friends with sports and superhero-themed cakes. Eventually, the lure of the library inspired her to obtain her MSLS, providing her with the opportunity to manage the Plumsted Branch of the Ocean County Library. She is passionate about fostering lasting relationships with the written word, and her greatest reward is to pair the perfect book with the right reader. Rachael is currently working on a New Adult series.
Membership Chair-Syndee Barwick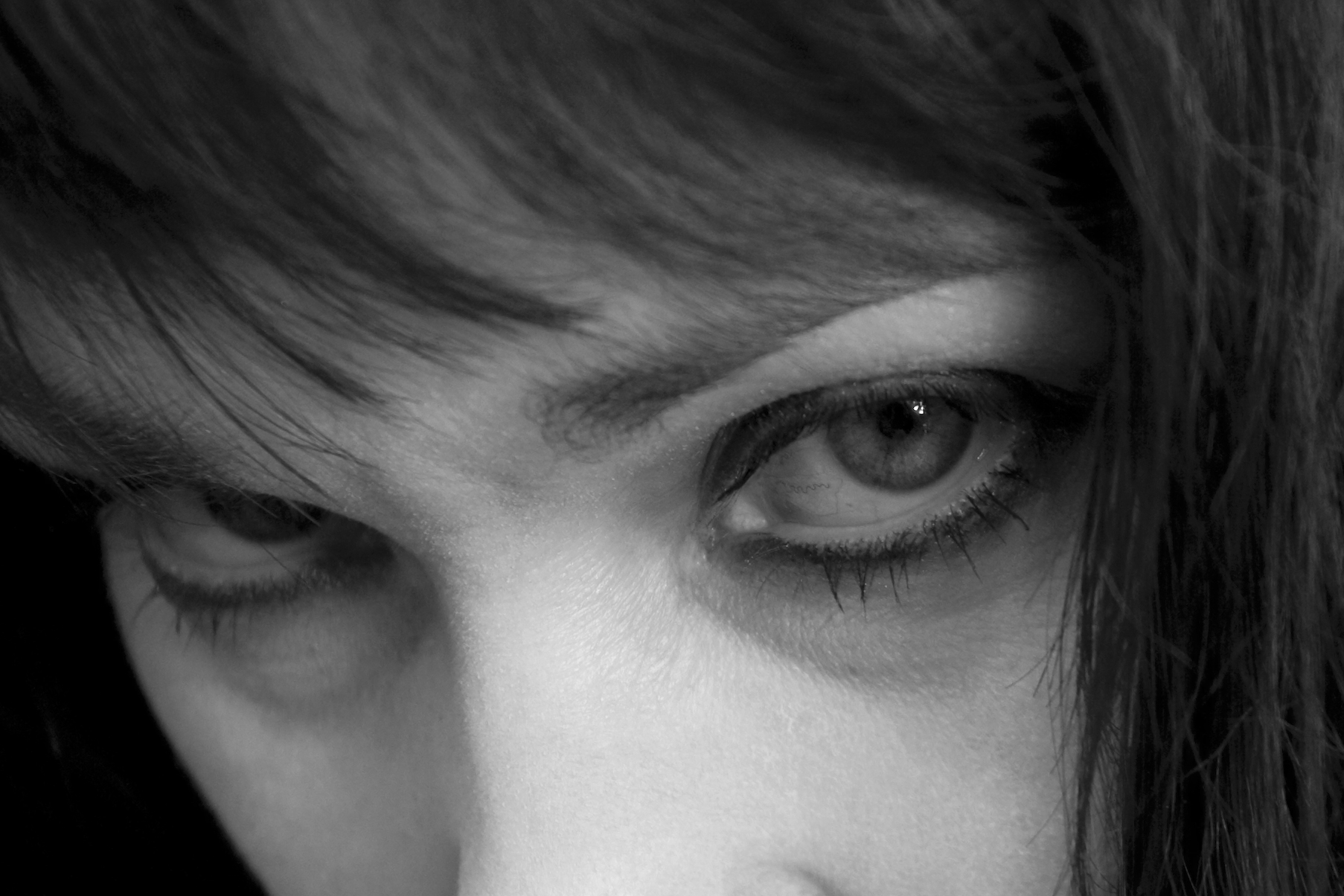 Syndee Barwick has over 25 years of writing, marketing, brand strategy and management experience in the entertainment industry including a long stint in the music business managing acts from heavy metal to Golden Globe and Grammy award-winning New Age musicians. When she decided to get a "real job" she spent the next huge chunk of her life in comics, graphic novel publishing, and toys working for Batman and Wonder Woman. Thanks to those experiences, she's never EVER at a loss for story ideas. As a matter of fact, there is no human way she'll ever be able to develop all those ideas! She's published in multiple editions of the New York Times best-selling inspirational series, "Chicken Soup For The Soul" and is an agented author of fantasy and supernatural suspense for young adults of all ages. Besides being a member of LSFW, Syndee is also a member of SCBWI, RWA, MWA and other professional organizations. Always working on "the next thing," Syndee is a slave to the characters in her head.
Additional Founding Members
Melinda Leigh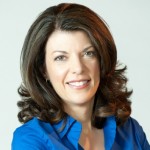 Click here to contact Melinda
More than a decade ago, Melinda left a career in banking to raise her children and never looked back. Melinda began writing romantic suspense when her youngest child entered first grade as a way to preserve her sanity and put to use the overactive imagination that caused her so much trouble as a child. Writing as Melinda Leigh, she is the winner of the 2007 Put Your Heart in a Book contest, 2008 Marlene award, 2008 Where The Magic Begins contest and 2008 Gateway to the Best contest. Her debut romantic suspense novel, She Can Run, released in November 2011. For more information on Melinda, please visit www.melindaleighauthor.com.
Lois Winston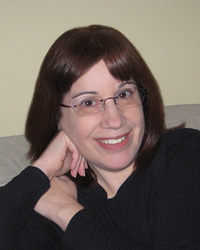 Click here to contact Lois
Award-winning author Lois Winston writes humorous, cross-genre, contemporary novels and romantic suspense. She often draws upon her extensive experience as an artist and crafts designer for much of her source material. Her first book, TALK GERTIE TO ME, was the recipient of the Readers and Bookbuyers Best Award, took second place in both the Beacon Awards and Laurel Wreath Awards, and was nominated for a Reviewers' Choice Award and a Golden Leaf Award. Her second novel, LOVE, LIES & A DOUBLE SHOT OF DECEPTION, was the winner of the Winter Rose Award for Excellence in Romantic Fiction, the More Than Magic Award, and the Laurie Award. When not writing or designing, you can find Lois trudging through stacks of manuscripts as she hunts for diamonds in the slush piles for the Ashley Grayson Literary Agency. Visit Lois at www.loiswinston.com.
Kathye Quick
Click here to contact Kathye
Kathye Quick has been writing since she used #2 pencils and Catholic School lined paper, but finally got published in 1999. Since then she has published 9 books: Contemporary Romances with Avalon Books, Historical and Romantic Comedy with Wings e-Press, Fantasy Romance with Cerridwen Press and a Medieval Romance with The Wild Rose Press. Currently she is under contract for a Contemporary Series Romance with Avalon Books and is working on an Urban Fantasy Series as P. K. Eden. Writing as P. K. Eden with partner, Patt Mihailoff, their fantasy romance, FIREBRAND, recently won two Reviewer's Choice Awards and a 5-Star review. She has also been a finalist for the HOLT Medallion with her Avalon Romance, "TIS THE SEASON. Her favorite things are getting the stories out of her head and onto paper and helping other people get published. For more information on Kathye, please visit www.pkeden.com
Anne Walradt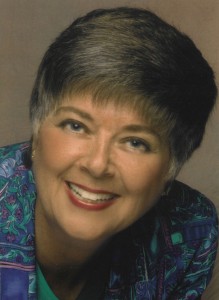 Click here to contact Anne
Anne Frazier Walradt is a freelance teacher, writer, and editor. Her articles and essays have appeared in such diverse publications as Maine in Print and Romance Forever. She taught literature and power writing at the secondary and college levels. Prospective authors take her nationally known "Show, Don't Tell" course, which often leads to publication. She's taught a humor workshop at the International Women's Writing Guild conference held at Skidmore College for thirteen years. A past president of New Jersey Romance Writers, she is the editor of their monthly newsletter. In 1999, she edited Romance Recipes for the Soul (Doubleday), which includes one of her short stories. As a leader in her church and community, has actively supported families in grief and has created digital montage testimonials.
Caridad Pineiro
NY Times and USA Today Bestselling Author Caridad is a Jersey Girl who just wants to spend time writing and with family and friends. Caridad is the author of over 40 novels/novellas and a 2012 RITA Finalist for Best Paranormal Romance. When not writing, Caridad is an attorney, wife and mother to an aspiring fashionista. For more information about Caridad, visit www.caridad.com.
Gail Freeman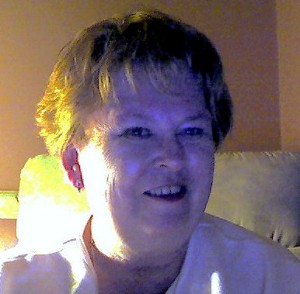 Click here to contact Gail
Gail Freeman has been writing for twelve years and is a yet to be published author. Ms. Freeman served as President of the New Jersey Romance Writers for two years and has also served as Vice President, Treasurer, Special Events Chair, and Hospitality and Critique Chair in that organization. On a national level, Gail was one of the founding staff members of the Romance Writers of America's electronic newsletter, eNotes and served as editor of that publication for a number of years. In 2005, she was awarded the RWA's prestigious Service Award for her commitment and volunteer efforts. She also chaired the RWA's 2007 Chapter Newsletter Contest and the 2008 ad hoc committee for reform recommendations and changes to that contest. For the past eight years she has been a member of the RWA Communication Committee. After being out of high school for twenty years, Gail went back to college and obtained her associate degree in accounting. A lifelong resident of the Jersey Shore, Ms. Freeman believes in happy endings and working towards your goals, no matter how long it takes.
---
To contact the Liberty States Fiction Writers by regular mail, please write to us at:
Liberty States Fiction Writers
c/o L. Winston
PO Box 2914
Westfield, NJ 07090